April is Distracted Driving Awareness Month

April—Distracted Driving Awareness Month: Here Are Some Alarming Facts that Should Jolt Us to Our Senses
We hate to admit it, but many of us are guilty of recklessly using our phones while driving. Whether we're scrolling through our emails, posting updates on social media, or texting or calling our friends, many of us just couldn't stop ourselves from using our cellphones while behind the wheel.
Sure, you might have gotten away with its consequences a couple of times. But what happens if, at one point, you become too distracted that you fail to notice somebody crossing the street? Do you think you'll be able to recover from that traumatic encounter and forgive yourself for it?
Worse, you might find yourself locked up behind bars for God-knows-how-many-years, and it's all because you couldn't keep your eyes off your phone.
In April of each year, the country holds a month-long campaign that highlights the dangers and consequences of distracted driving. Distracted Driving Awareness Month encourages everyone to stop using their phones while driving and keep their eyes focused on the road ahead at all times. Various organizations work together to raise awareness in hopes of encouraging the public to practice road safety, starting with mindful driving.
Facts and Figures
Distracted driving is quickly becoming an epidemic, reportedly causing more than 330,000 accidents each year. According to a 2017 article in the Chicago Tribune, 1 in 4 drivers who figured in car crashes used their cell phone. Alarmingly, it was found that texting or calling while driving is 6 times more likely to cause an accident than drunk driving.
As for the number of deaths distracted driving has caused, the National Safety Council estimates as many as 40,000—and that figure is for 2016 alone.
Teenagers are no stranger to texting or calling while driving. In fact, a 2018 study published by TeenSafe shows that an average of 11 teens die every day from texting or calling while driving.
With over 80% of drivers self-reporting actions that are "blatantly hazardous while driving" (doing makeup, shaving, reaching behind to grab something, or simply being lost in thought), the odds of you or someone you love being involved in a distracted driving-related crash are high—and still growing.
Be a Responsible Driver
If you truly care about the passengers in your car, pedestrians, other motorists, and yourself, you need to ask these three questions: "What can I do to stay focused on the road? Am I doing something that's causing a safety risk to myself and others? Is it something I can fix?"
We hope that you find the answers to these questions and decide to join many others in becoming a safety-conscious driver. It's as simple as setting your phone aside, or turning it on silent, and just focusing on what's ahead of you. Moreover, always remember to fasten your seat belt.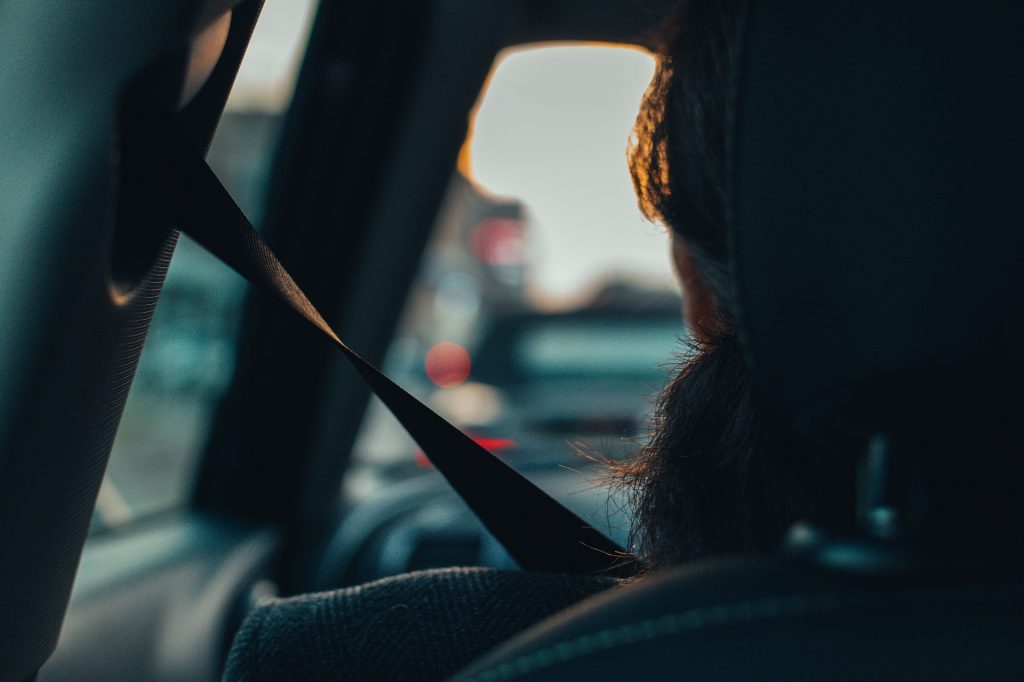 Help Disadvantaged Americans with a Car Donation
In reminding yourself to be more safety-conscious on the road to heed the message conveyed during the Driving Awareness Month of April, may you also be mindful of the fact that there are needy disadvantaged people in your community who need help.
Do you want to know what it's like to help transform lives? Team up with Goodwill Car Donations to find out!
By donating your automobile to us, you'll be making a difference in the lives of those people in your community who struggle with disabilities and other disadvantages. We will auction off your donated vehicle and use the proceeds to fund the critical programs of the Goodwill organizations in your area. These nonprofits cater to underprivileged individuals who want to reach their full potential so they can become productive and self-sufficient workers. Thanks to your vehicle donation, they can get free access to numerous life-changing training programs that would enable them to secure decent jobs.
Your vehicle donation will also benefit you since you will get to quickly remove an unwanted vehicle from your property for free and with no hassle whatsoever. Moreover, you'll be able to significantly reduce your tax bill since your charitable contribution will automatically entitle you to claim the highest possible tax deduction based on the selling price of your donated vehicle after it is sold at auction.
To know more about Goodwill Car Donations, our donation process, the types of vehicles you can donate, and other important details, check out our FAQs page. For inquiries, give us a call at 866-233-8586 or send us an online message.
You can make your car donation by either filling out our secure online donation form here or calling us.
Make a Difference in Your Community
To mark Distracted Driving Awareness Month this April, are you ready to give away your old and unwanted vehicle to make a difference in your community? Get in touch with us today at 866-233-8586 and help uplift the lives of the less fortunate people in your area with your car donation!