Constitution Day
Constitution Day, September 17: Transform Lives to Mark this Historic Occasion
It's that time of the year again when Americans celebrate Constitution Day, the birth of our nation's Constitution, the historic document that establishes the basic rules and laws of our government.
The holiday is usually observed on September 17 of each year, the day in 1787 when delegates to the Constitutional Convention in Philadelphia signed the Constitution of the United States of America. When Constitution Day falls on a weekend or on another holiday, schools and other institutions typically observe the holiday on the nearest weekday.
On that fateful day in 1787, the delegates to the Constitutional Convention held their last meeting in the State House (Independence Hall) in Philadelphia, Pennsylvania, as they finally agreed on writing a new document to clearly define the powers of the central government, the powers of the states, the rights of the people, and how the country's government officials and representatives of the people should be elected. That meeting ended several months of debates and compromises. They agreed that merely amending the Articles of Confederation that was ratified in 1781 would not be enough to create "a more perfect union."
Curiously, Constitution Day was not observed in the United States before 2005. Prior to that, the U.S, Congress recognized September 17 as "Citizenship Day." In 2004, a law was finally ratified renaming the holiday as "Constitution Day and Citizenship Day." The law requires all government-funded schools and federal agencies to provide educational programming on the U.S. Constitution on the day.
In May 2005, the U.S. Department of Education announced the enactment of this law, pointing out that it would apply to any school, public or private, receiving federal funds of any kind.
Happenings during Constitution Day
During this holiday, the President of the United States may issue a proclamation calling on government offices to display the country's flag. People are also invited to attend events celebrating the holiday in schools, churches, and other appropriate places.
One provision of the law that created Constitution Day was for all schools and educational institutions receiving any form of federal funding to teach the history of the American Constitution to their students. This can come in many forms such as holding events like community fairs and "constitution trivia quizzes."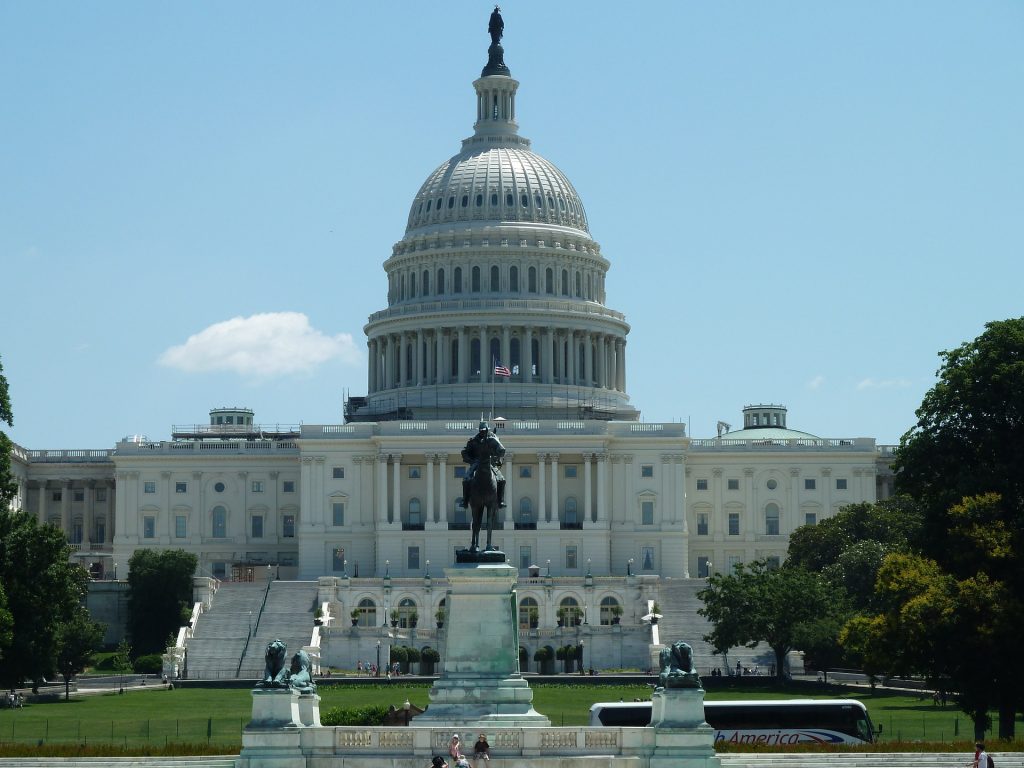 Celebrate Constitution Day by Helping the Disadvantaged
Aside from waving the flag and learning about the history of the American Constitution, we can celebrate this event in a much more meaningful way by showing we care for our fellow Americans, particularly those who are disadvantaged by their disabilities, lack of skills and education, and other circumstances that prevent them from accessing opportunities for employment and living happy and productive lives. This is one way of paying tribute to the makers of our Constitution who left no stone unturned in giving us a system of government that protects the rights and well-being of all American citizens.
You can show you care for our less privileged fellow citizens by donating a vehicle to us at Goodwill Car Donations. We auction off all vehicles donated to us and use the proceeds to support the critical community-based programs of Goodwill nonprofit organizations spread out all over our country. These nonprofits cater to all disadvantaged Americans, providing them with job training and placement services, mentoring, career development, youth employment, disability benefits support, and other community-building solutions.
All their programs are geared towards giving the jobless and impoverished men and women in your community the opportunity to overcome their limitations and harness their full potential. Empowered with the right set of skills and knowledge, these once idle and dependent individuals are able to secure jobs that pay wages good enough to support themselves and their families.
Hence, your vehicle donation would go a long way in turning our disadvantaged fellow Americans into financially independent and productive citizens. With their combined energy and talents, they will eventually contribute to the growth of the community where you live and our entire country.
To know more about Goodwill Car Donations, our donations process, and the benefits you can derive from your donation including a maximized tax deduction and free towing services, feel free to call our toll-free 24/7 hotline 866-233-8586. You can also visit our FAQ's page or send us a message online.
You can make your car donation by calling us directly or by filling out our online donation form, which you can find on every page of our website, including this page.
To mark Constitution Day in a way that would touch and transform the lives of the people in your community, call 866-233-8586 and donate a vehicle to Goodwill Car Donations!