Certified Nurses Day: 5 Affectionate Ways of Saying 'Thank You' to Our Nurses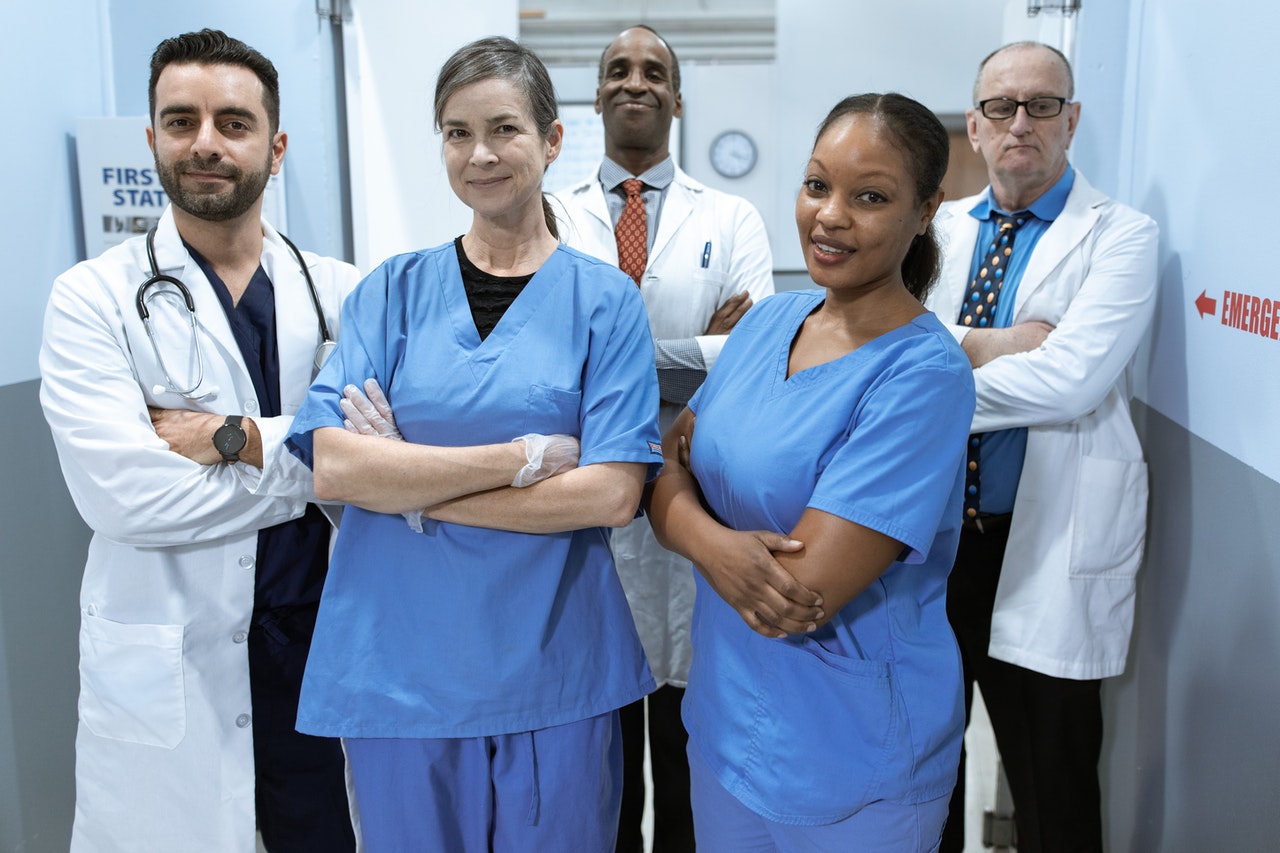 It's Time to Honor These Amazing Health Care Workers
Nursing is one of the most popular career choices for any student interested in pursuing a healthcare profession. After four years of university study, learning the necessary medical knowledge and skills, aspiring nurses also need to take a licensure exam before they can become certified or licensed nurses.
Although nursing is a rewarding profession, being a nurse isn't easy. Nurses deal with all sorts of people in the hospitals where they work. They sometimes miss lunches and have to work even during legal holidays. It's not uncommon for a nurse to work a 12 to 14-hour shift.
Becoming an exceptional and successful nurse requires much sacrifice and dedication to one's work.
This March 19th, we celebrate Certified Nurses Day. It's a day dedicated to honoring our nurses and recognizing their huge contribution to society.
The special day provides the perfect opportunity for us to thank these local heroes for ensuring the health and well-being of patients placed under their care. In line with this, Goodwill Car Donations shares five affectionate ways of expressing your gratitude and appreciation to the dedicated nurses working in your local hospitals:
Buy them coffee.
Caffeine is a nurse's best friend. Buy them their favorite cups of coffee to help them get through their long shifts in the hospital.
Write handwritten notes of gratitude.
Sending nurses at your local hospital with thank-you cards with your handwritten messages is an easy and meaningful way to express your gratitude for their service. The fact that you took the time and effort to write those notes by hand can make the recipients feel even more valued.
Give them compression socks.
Nurses are on their feet all day. Compression socks can help soothe their tired feet and prevent swelling. They can make use of these gifts daily and they can last for a long time.
Treat them out to a meal.
Invite a nurse you know to a meal at their favorite restaurant. If they ask why, just tell them it's your way of celebrating Certified Nurses Day!
Give them movie tickets or spa certificates.
Nurses need to relax, too. Help them enjoy their days off better by buying them movie tickets or certificates for massage sessions at a spa.
Here's How You Can Emulate Our Nurses' Dedication to Duty
Nurses play an important role in hospitals, helping doctors and providing for the needs of patients to ensure their well-being. On Certified Nurses Day, emulate their dedication to their profession by extending a helping hand to the disadvantaged people in your community.
You can do that by simply donating any vehicle that you no longer need to us at Goodwill Car Donations. Your donation will go a long way in providing opportunities for the less fortunate men and women in your area to attain financial independence.
We will put your vehicle up for auction and turn over the proceeds to the Goodwill organizations serving your area. These IRS-approved 501(c)(3) nonprofits are dedicated to helping disadvantaged Americans — those who lack education, job experience, or essential skills, as well as those who are saddled with disabilities and other limiting personal issues, such as being welfare-dependent and having prison records.
Your local Goodwill organizations use the funding we give to provide their beneficiaries with job training, employment opportunities, scholarships, livelihood assistance, disability benefits, family support, educational services, financial assistance, and other essential support services.
Your donation will also bring you high-value rewards. Within 30 days after selling your donated vehicle, we'll send you by mail its 100% tax-deductible sales receipt. This will entitle you to claim the maximum tax deduction in the next tax season.
We'll also provide you with our professional towing service at absolutely no cost to you and wherever you're located in the United States.
Best of all, you'll find absolute satisfaction in having done something that will benefit your entire community when once idle members attain financial stability and live productive and fulfilling lives, thanks to your donation.
We accept almost all types of vehicles regardless of their age or condition. Head over to this page to learn more.
Want to know more? The details about our easy and convenient donation process can be found on our FAQs page. For your inquiries or concerns, feel free to call us through our 24/7 toll-free hotline at 866-233-8586 or leave us a message here.
Ready to Make a Difference in Your Community?
You can help transform the lives of the less fortunate residents in your neighborhood. Your car donation will open the door to limitless opportunities for them. Call Goodwill Car Donations at 866-233-8586 or fill out our secure online donation form now!