Bill of Rights Day: 3 Meaningful Ways to Celebrate Our Rights and Freedoms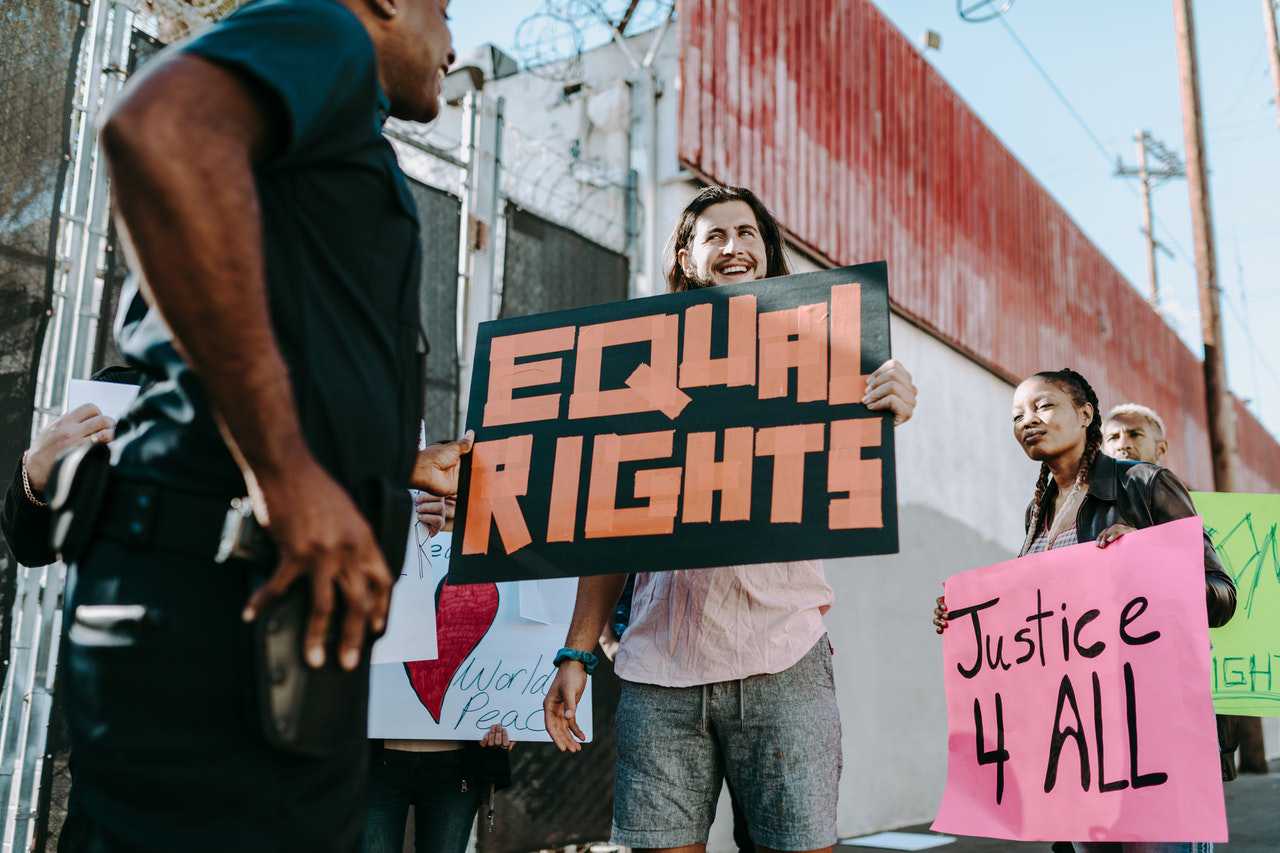 Bill of Rights Day: 3 Meaningful Ways to Celebrate Our Rights and Freedoms
On December 15, 1941, President Theodore Roosevelt declared the first celebration of our nation's Bill of Rights Day 150 years after the Bill of Rights was introduced to our Constitution.
In his speech, he called upon all liberty-loving men and women in all nations of the world to remember what took place on the 15th day of December 1791 when the Bill of Rights was ratified by the First U.S. Congress and introduced to the United States Constitution.
Thus, this December 15th. we're celebrating the 229th anniversary of the Bill of Rights.
The 10 Amendments in the Bill of Rights
The Bill of Rights consists of the first 10 amendments to the U.S. Constitution that protect our individual rights and freedoms. It was crafted by lawmakers who were concerned that the Constitution did not properly cover and protect all the rights of individuals.
The First Congress proposed the Bill of Rights on September 25, 1789, following the ratification of the U.S. Constitution on March 4 of the same year.
The 10 Amendments comprising the Bill of Rights are:
Amendment 1 — Freedom of speech, press, and religion
Amendment 2 — The right to bear arms
Amendment 3 — Protection of homeowners from quartering troops, except during war.
Amendment 4 — Rights and protections against unreasonable search and seizure
Amendment 5 — Rights of due process of law, protection against double jeopardy, self-incrimination
Amendment 6 — Rights of a speedy trial by a jury of peers and rights of accused
Amendment 7 — Rights to trial by jury in civil cases
Amendment 8 — Protection from cruel and unusual punishment, excessive bail
Amendment 9 — Protection of rights not specified in the Bill of Rights
Amendment 10 — States rights, power of the states
How You Can Best Celebrate Bill of Rights Day
You can meaningfully celebrate Bill of Rights Day on December 15th in your school, workplace, or community by doing any of these 3 things:
Display our national flag.
In 1941, President Roosevelt asked Americans to display the flag of the United States on public buildings and gather for prayers and ceremonies to celebrate our rights and liberties as Americans and honor those who fought to protect them. So, go ahead and display the Star and Stripes wherever you may be.
Learn about your rights.
To protect our rights, you must first understand what these are. Revisit the 10 amendments under the Bill of Rights to understand the meaning of each one and how it factors into your daily life.
Discuss issues about human rights.
Invite political experts to your workplace, community, or school and ask them to share their views about the Bill of Rights and human rights issues that need to be addressed during these times. Ask questions, write your congressmen, and share your thoughts and ideas about the issue.
You Can Help Transform Their Lives
The Bill of Rights ensures the protection of the basic rights of all American citizens. However, many still suffer from injustice and inequality. Among them are disadvantaged members of your community. These are the men and women who live among you who are saddled with disabilities, lack of education and essential skills, and other personal issues.
These hindrances prevent them from harnessing their full potential to be able to secure decent and stable sources of income — the one thing can free them from the clutches of poverty.
If you have an old and unwanted vehicle that you've been meaning to get rid of, that's all you need to help transform the lives of the less fortunate people in your locality. All you got to do is to donate that vehicle to us at Goodwill Car Donations.
We will auction off your donation and turn over the proceeds to the Goodwill organizations serving your area. These IRS-approved 501(c)3 nonprofits cater to disadvantaged individuals and use the funding coming from charitable contributions to help finance the services they provide to their beneficiaries. These services include job and skills training, career opportunities, vocational and educational services, internship programs, financial support, disability benefits, and other critical community-building support services.
We'll pick up and tow your vehicle for free wherever you are located in the country. Your donation will also entitle you to receive a hefty tax deduction in the next tax season.
More importantly, your act of charity will bring you an immense sense of satisfaction, knowing that you'll be contributing to the growth and development of your community by empowering your needy fellow residents through work and learning.
We accept almost all types of vehicles, including those that are no longer in good condition.
To learn more about our donation program, including our quick and easy donation process, head over to our FAQs page. If you have questions or concerns, tell us about them here. You may also give us a call at our toll-free hotline 866-233-8586.
Let Your Clunker Become a Life-Booster
As our nation observes Bill of Rights Day on December 15th, let's not forget that all of us Americans also have the right to live a good life. Unfortunately, not all of us are in a position to enjoy that right. Nevertheless, you can help level the playing field for disadvantaged members of your community and enable them to turn their lives around with a Goodwill car donation. Call us at 866-233-8586 or fill out our online donation form now!