8 New Year's Day Traditions From Around The Globe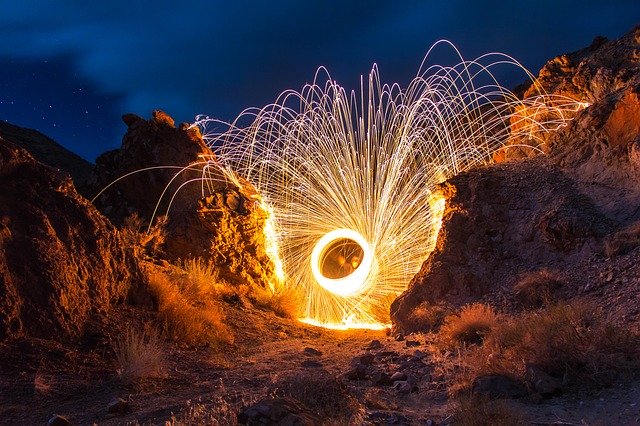 8 Weird New Year's Day Traditions Around the Globe
One of the best things about New Year's Day is that it's celebrated differently by people in all parts of the world. While most of us here ring in the New Year with fireworks, champagne toasts, and watching the giant ball drop in New York's Times Square, folks from Puerto Rico and Japan spend the day cleaning their homes to ward off bad luck.
If you think that sounds oddly intriguing, prepare to be intrigued further as we show you how people from other countries observe the holiday. Here are 8 weird New Year's Day traditions from around the globe:
Burning Scarecrows
As a means to attract good fortune, people in Ecuador burn paper-filled scarecrows once the clock strikes 12 on New Year's Eve. The strange part is, they'd also burn photographs from that year.
Graveyard Shift (literally!)
Chileans love their families so much that they'd have a sleepover at the cemetery with their late relatives on New Year's Eve. Now, that's true love!
Dinner with the Departed
Speaking of familial love beyond the grave, people in Ireland save seats for their deceased loved ones during their dinner celebration on New Year's Eve.
Symbolic Underpants
In countries like Brazil, Bolivia, Venezuela, and Ecuador, people believe that the colors of their underwear will bring them specific blessings for the coming year. Green means good luck, red symbolizes love, and yellow is for wealth. If you were to follow this custom, what color would you be wearing?
Whipped Cream for a Year of Abundance
Apparently, desserts aren't that huge of a deal for the Swiss, or at least not during New Year's Eve. Instead of enjoying their delectable dishes of cakes, they'd drop the whipped cream and leave it on the floor. It's not because they're afraid to get fat – it's meant to invite wealth for the coming year!
Red is the Color
The Chinese paint their doors red on New Year's Day to attract good luck and prosperity. Pretty much everything has to be red. Red packets of money are handed to children; red lanterns are displayed everywhere, and red clothing is worn.
A Young Lad for Luck
Britons who wish for a year of good luck will need a certain person to get their desires fulfilled. This bearer of good luck comes in the form of a young, dark-haired guy who must enter the front door with bread, coal, and salt. The bread means having enough food to eat; the coal is a symbol for a cozy home, and the salt represents money.
Broken Dishes to Know If You Have Many Friends
In Denmark, people visit their friends on New Year's Eve not to greet them but to throw old dishes on their front doors. No harm is being done, however, as it's merely a tradition they've been following for centuries. The plates symbolize their friendship. The more broken plates you have on your front door, the more friends you have.
Start the Year Right with Us!
If welcoming another year by doing something special for others is one of your New Year's resolutions, you might as well do it with Goodwill Car Donations. All you have to do is donate an old and no-longer-needed vehicle to us. By selling it through auction, we'll transform your clunker into a life-changing tool for the disabled and other disadvantaged people in your community.
With us, there's no need to worry about paperwork. Our team will take care of everything on your behalf, including the free towing of your vehicle.
Once we have your donation, we'll sell it through auction. The proceeds from the sale will be used by the Goodwill organizations in your local area to help fund their various community projects. Thus, the funding from the sale of your vehicle goes straight back into your community since it will be used to provide our beneficiaries there with job training and placement services, mentoring, career development, youth employment, disability benefits support, and other community-building support services.
In return, you'll receive a 100-percent tax-deductible sales receipt from us following the sale of your vehicle. This will entitle you to claim a healthy tax write-off in the next tax season.
We accept nearly all types of vehicles regardless of their age or condition. To know more about our vehicle donation program, check out our FAQs page. For inquiries, give us a call at 866-233-8586 or send us a message online.

Welcome the New Year with a Car Donation!
The New Year is a time for people to make positive changes in their lives and those of others. You can do that by helping out the less fortunate folks in your community. Your car donation can certainly make a huge difference in their lives. Call us today at 866-233-8586 or fill out our online donation form right here on this page. Welcome the New Year with your car donation now!