7 Things You Probably Didn't Know About Hanukkah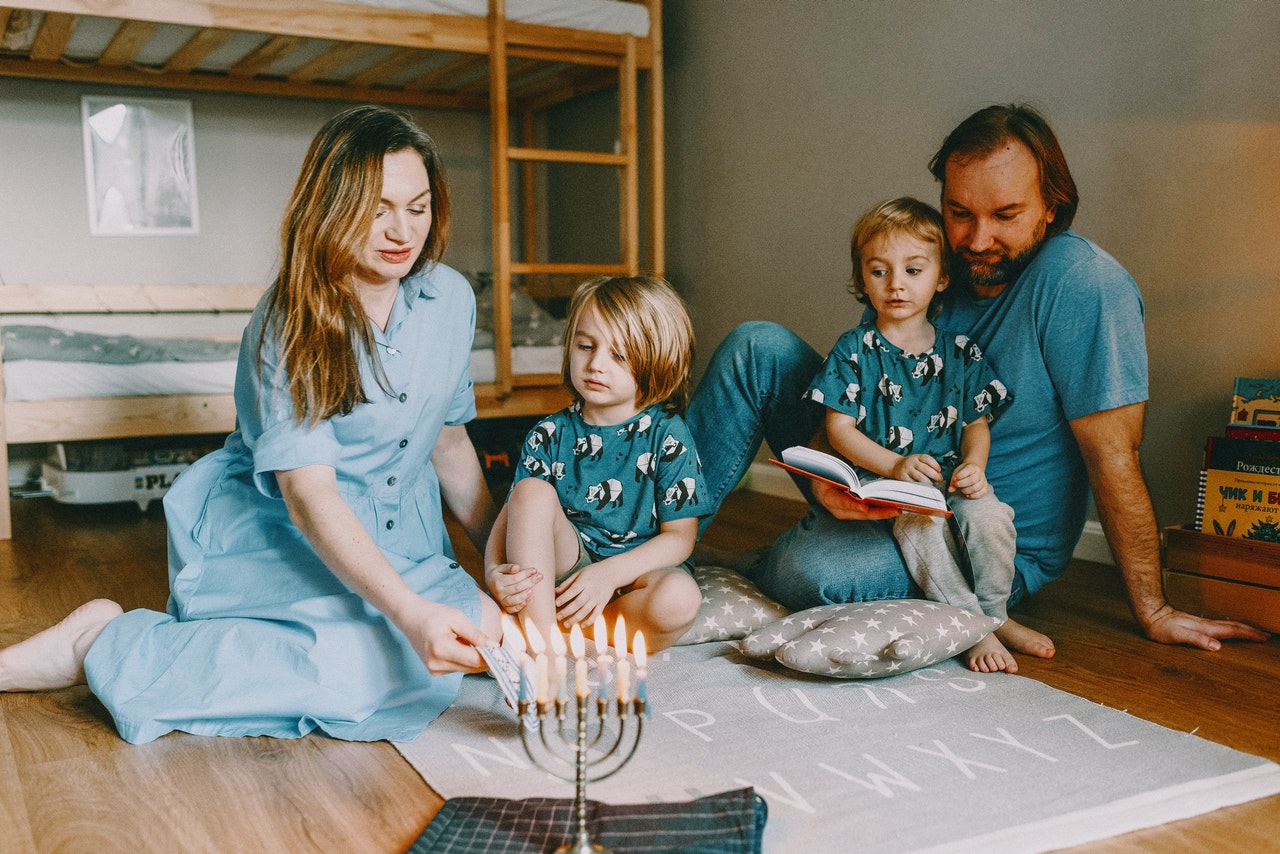 Holiday Celebrates a Miracle Believed to Have Happened Thousands of Years Ago
Hanukkah is an eight-day Jewish celebration where people light a menorah candle in the evening of each of those eight days. Also called the Festival of Lights, the holiday celebrates the rededication of the Second Temple in Jerusalem after it was retaken by the Maccabees, a group of Jewish warriors, from their Greek-Syrian conquerors in the second century B.C.
During the rededication of the Temple, the Jews witnessed what they believed to be a miracle. Even though there was only enough untainted olive oil to keep the menorah lantern burning for a single day, the flames continued flickering for eight nights, giving the Jews time to find a fresh supply of holy oil. This event inspired the Jews to proclaim a yearly Hanukkah eight-day festival.
The celebration begins on the 25th of Kislev on the Hebrew calendar. Since the Hebrew calendar is based on the lunar cycle, the dates of Jewish holidays on the Gregorian calendar change from year to year.
This year, Hanukkah began at sundown on November 28th and lasted until sundown on December 6th.
While you may already know some basic things about this holiday, some facts about Hanukkah may still surprise you.
Goodwill Car Donations shares these seven things you probably still didn't know about Hanukkah:
There are 16 ways to spell Hanukkah.
Hanukkah and Chanukah are the most common spellings of this holiday. Check out the 14 other spellings of this festivity here. While the word has many spellings that are pronounced differently, the meaning remains the same: dedication. In this context, it's about the dedication of the Maccabees to reclaim their temple from the Greek-Syrians.
Hanukkah foods are fried for a reason.
From latkes (potato pancakes) and apple fritters to kugel (noodle or potato casserole) and sufganiyot (jelly doughnuts), you'll notice that most of the dishes served during Hanukkah are fried. It's not because Jews are huge fans of oily food. Rather, they fry their food in oil to commemorate the miraculous oil that kept the menorah candles burning for eight consecutive nights.
Hanukkah isn't the most important Jewish holiday.
Some people might have assumed that Hanukkah is the most celebrated Jewish holiday. However, it is not. The Passover and Rosh Hashanah are much more significant holidays for the Jews.
The dreidel was invented as a distraction.
Jewish studies were outlawed by the Greek-Syrian rulers of ancient Israel. To circumvent this, Jews at that time spun dreidels to pretend they were playing games when in fact, they were studying their holy scripture.
People used to give money to each other during Hanukkah.
Exchanging money used to be a Hanukkah tradition in the olden days. However, as Christmas emerged and its gift-giving tradition became more popular among Christians, many Jews followed suit and decided to give gifts to their loved ones during Hanukkah.
The world's largest menorah is 32 feet high and weighs 4,000 pounds.
Want to visit it? Head over to the Grand Army Plaza in New York.
Jimmy Carter was the first president to celebrate Hanukkah at the White House.
Jimmy Carter was the first U.S. president who officially recognized Hanukkah in 1979 when he lit the new National Menorah erected by a Jewish group at Lafayette Park near the White House. However, the first U.S. president to receive a Hanukkah gift was Harry Truman. That was in 1951 when Truman was given a menorah by Israeli Prime Minister David Ben Gurion.
Help Bring About a Miracle by Doing This Act of Charity
With Hanukkah paying homage to the miracle that occurred in Jerusalem thousands of years ago, you may want to do something that can bring about a miracle as well in keeping with the spirit of the celebration.
You can do that by simply donating an unwanted vehicle to us at Goodwill Car Donations. Such a gift will help the disadvantaged people in your community break free from the chains of poverty and become the self-reliant men and women they aspire to be.
We'll have your vehicle auctioned off, with the proceeds going straight to the Goodwill organizations serving your area. These IRS-certified 501(c)(3) Goodwill nonprofits are dedicated to helping Americans who are burdened with disabilities, lack of education, job experience, or essential skills, and other disadvantages, such as having prison records. These hindrances have allowed them to adopt a welfare mentality, which is keeping them impoverished.
Goodwill organizations use the funding we give them to provide their beneficiaries with job and skills training, vocational services, scholarships, financial aid, mentoring and internship assistance, disability benefits, family support, and other types of support services.
As a Goodwill donor, you'll be entitled to receive the highest possible tax deduction based on the selling price or value of your vehicle. You can claim this in the next tax season.
You will also benefit from our free nationwide towing service as well as our quick and painless donation process. Our team will gladly manage all of your paperwork.
We accept almost all types of vehicles, whether they're in good condition or not. Aside from cars, we also take RVs, boats, motorbikes, scooters, golf carts, snowmobiles, boats, and more. Visit this page to learn more about this.
If you're curious to know more about our vehicle donation program, feel free to check out our FAQs page. If you have any questions or concerns, get in touch with us at 866-233-8586 or leave us a message here.
Help Disadvantaged Americans Today!
This is your chance to make an impact on the lives of your disadvantaged neighbors. Donating your no-longer-needed vehicle to us will no doubt bring them life-changing benefits. Call Goodwill Car Donations at 866-233-8586 or fill out our secure online donation form now!