7 Customs to Celebrate Chinese New Year This February 12th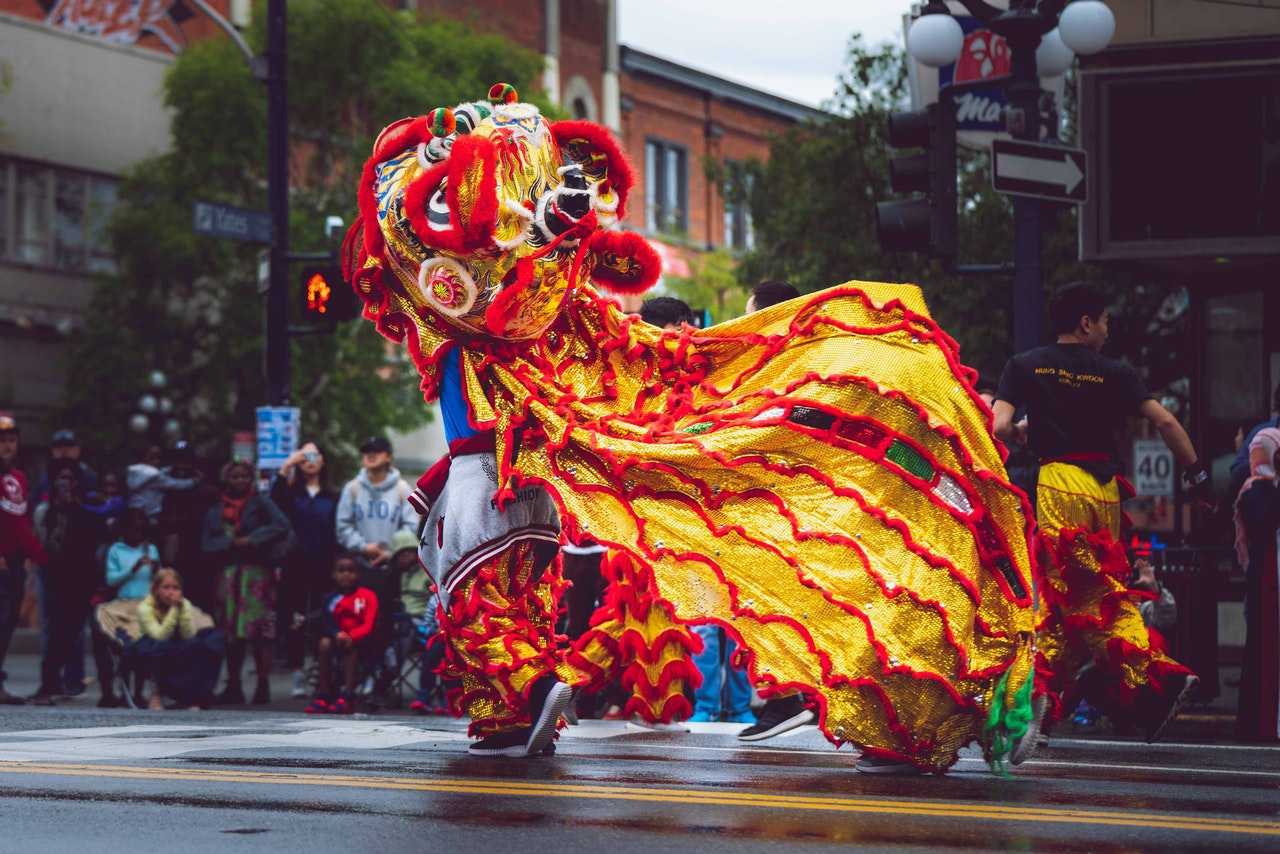 Happy Chinese New Year!
While we welcome another year on the first day of January, the Chinese do it on a different date — and not even a fixed one. Once the new moon sets in between January 21st and February 20th, that's when they greet their loved ones with a pleasant Chinese New Year greeting. This year, the Chinese New Year is celebrated on February 12th.
Another thing that makes their New Year celebration different is that Chinese folks celebrate the holiday for 15 days. Others even celebrate it for 16 days. And no, it's not because they savor a fresh new beginning that much. It's because the festival season stretches from the new moon on New Year's Day until the full moon when the Lantern Festival is held.
So, what do people usually do during the Chinese New Year besides watching fireworks, enjoying the famous dragon dance, and eating a huge feast with their families? What customs and rituals have they been following for thousands of years? Allow us to enlighten you.
Cleaning the house
Days before the Lunar New Year, men and women in China find themselves sweeping their floors, scrubbing their windows, and dusting their furniture to wash away the bad luck from last year. By the time the holiday arrives, they stop cleaning their homes, fearing that good fortune will be swept away.
Visiting friends and relatives
It has always been a tradition for the Chinese to drop by the homes of their friends and relatives to bring gifts or red envelopes containing money. In exchange for their thoughtful gestures, the homeowners would welcome them with tea coupled with delicious treats.
Pasting the "fu" character
If you've been to a Chinatown, you've probably encountered this Chinese character a couple of times. Read as "fu," it refers to good fortune or happiness. Pasting prints or writings of this character on furniture, doors, or gates is believed to bring wealth and prosperity.
Staying at home
Chinese superstition has it that the third day of the festival represents bad luck for socializing, with friends and families getting into disagreements and quarrels for petty reasons. That is why most Chinese spend the entire day at home relaxing, while others would make sure to watch what they say to their spouses.
Worshiping the gods
While our kids serve milk and cookies for Santa on the eve of Christmas, the Chinese would prepare a big dinner and make offerings to welcome spiritual entities on the fourth day of the lunar year. They believe that doing so will ensure them a prosperous year ahead.
Sharing the wealth
The color red is synonymous with wealth, or at least, that's what our Chinese pals have always believed. It is customary for them to hand youngsters and unmarried adults with red packets stuffed with cash. Employees would also receive these supposedly lucky envelopes from their supervisors.
Eating dumplings
With dumplings as their major staple, Chinese New Year celebrants eat the food on the eve of the holiday as well as on the 1st and 5th day of the New Year. Since the dumplings' shape closely resembles that of the monetary ingots used during ancient times, dumplings are thought to bring good fortune in the coming year. Others would even wrap candies or coins in their dumplings to express different blessings — candies for a sweet life and coins for wealth.
Do Something Extraordinary this Chinese New Year
Even if you're not planning to observe the Chinese New Year, you can still follow one Chinese tradition — that of disposing of unwanted stuff in your house. That includes your old vehicle that's just gathering dust in your garage. However, instead of dumping it in the junkyard, you'll find it highly rewarding, easy, and convenient if you simply donate that auto to us at Goodwill Car Donations.
When you do that, you'll be helping the disadvantaged men and women in your community overcome the many tough challenges they face. These are the individuals who are burdened with disabilities, lack of education or essential skills, and other disadvantages that are preventing them from escaping from the clutches of poverty. Your car donation can help them do just that.
We'll sell your vehicle through an auction and distribute the proceeds to the Goodwill organizations serving in your area. They will then use the money to sustain their delivery of life-enhancing services to their beneficiaries. These include job and skills training, internship, vocational and educational services, financial support, disability benefits, and other community-building assistance programs.
As a Goodwill donor, you'll enjoy meaningful returns for your generosity. These include the free towing of your unwanted vehicle and your entitlement to a maximized tax deduction in the next tax season.
Moreover, nothing compares to the joy and satisfaction you'd feel, knowing that your charitable contribution will greatly benefit your community in terms of the jobs that it will create for your less fortunate fellow residents.
We accept nearly all types of vehicles, whether they're still in good running condition or no longer. We can pick up and tow your vehicle wherever you had it parked or stored anywhere in the country.
For more information, feel free to check out our FAQs page. Write to us here or call 866-233-8586 if you have any questions or clarifications.
Bring Good Fortune to Your Community Today!
This Chinese New Year on February 12th, bring good fortune to your community and all the people who live there. Your car donation will benefit not just the disadvantaged folks in your place but your entire community. Call Goodwill Car Donations at 866-233-8586 or fill out our online donation form now!