7 Camping Gear Items To Buy At Thrift Shops

7 Camping Gear Items You Can Buy at Thrift Shops
If you've always been a huge fan of the great outdoors, we're sure you have a closet full of camping gear or at least, maybe half of it. While owning branded apparel sounds exciting for most, it can definitely hurt your pocket. Thankfully, with thrift shops almost everywhere, you can easily look for inexpensive camping boots, backpacks, and of course, shirts.
Shopping in thrift stores doesn't necessarily mean that all items you can find are second-hand. As a matter of fact, you'll be surprised to see a number of quality outdoor items, some with their original tags still attached to them. The best part is, you don't have to worry about spending huge bucks to buy them!
Here are seven camping gear items you can surely find in your local thrift shops:
You can find endless choices of plain tees in racks. If you're camping in the summer season, be sure to pick T-shirts that are made of polyester or just about any fabric that can dry quickly.
Do you usually hike in shorts, or would you prefer wearing pants and capris? Whatever it is that you feel comfortable in, you'll definitely find them at a thrift store, all at very reasonable prices. Just make sure that there are no holes or signs of wear before you purchase them.
Trail shoes, sandals, or rain boots—you name it, they have it. You might even find a brand-new pair of boots selling at half its original price if luck is on your side! A note of caution: Don't go for used hiking boots, especially if you want a pair that fits the shape of your feet.
Any good camper knows that it's best to come prepared all the time, which is why raining gear should always be inside your backpack. You'll never know when the weather will take an unpredictable turn. Many thrift stores offer quality jackets, pullovers, and sweatshirts, so you definitely won't be left disappointed!
One of the most important things to bring when you hike or camp is a bottle of water. Staying and walking under the heat of the sun pretty much the whole day requires you to keep yourself hydrated at all times. Don't bother buying a simple water bottle from a mall and shelling out a lot of cash for it—the thrift shop has more to offer and, trust us, they're way cuter and cheaper!
If you're still new to the camping scene, or if hiking's just a once-in-a-blue-moon activity for you, you might want to consider buying a second-hand backpack. Not surprisingly, you'll see a vast array of outdoor bags in any nearby thrift shops.
You might also want to look for a cap while shopping for your camping essentials, especially if you don't want the sun hitting your eyes.
Help Us Help Needy Individuals Today
Any vehicle that you no longer need can be a vital source of assistance for the disabled and other disadvantaged people in your local area. Just hand it over to us at Goodwill Car Donations.
We will auction off your donated vehicle and use the proceeds to support the critical programs of the Goodwill organizations in your local area. Thanks to your vehicle donation, the underprivileged residents of your community will have a great chance to improve their living condition through our job training and placement services, mentoring, career development, youth employment, disability benefits support, and other community-building support services.
In exchange for your generosity, we'll tow your vehicle for free and give you a 100% tax-deductible receipt corresponding to the selling price of your vehicle at auction. You can use this to significantly reduce your taxable income in the next tax season.
To know more about our vehicle donation process, check out our FAQs page. For inquiries, give us a call at our toll-free hotline 866-233-8586 or send us your message online.
You can make your car donation by either calling us directly or filling out our secure online donation form here.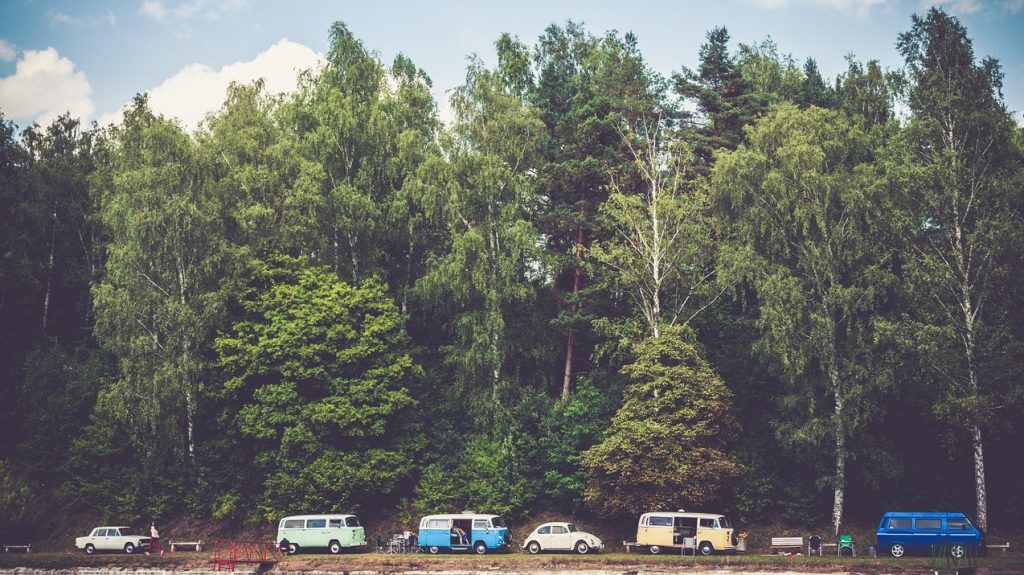 Uplift Lives with Your Car Donation!
Are you ready to lend a helping hand to the less fortunate residents of your community? Call us at 866-233-8586 and begin changing their lives for the better now with your car donation!