5 Surprising Health Benefits of Guacamole

5 Surprising Health Benefits of Guacamole
Get your avocados and start mashing because September 16 – National Guacamole Day is the day to celebrate one of the most nutritious dips that have ever been concocted. If you need the perfect excuse to indulge yourself in a good guacamole dip, then this is definitely your chance to do so with relish.
Guacamole has been around for centuries, and there's no shortage of people who love it. Its main ingredient is avocado, which is rich in vitamins, minerals, and good fats that help boost our body. Studies even show that eating guacamole can help prevent cancer. Furthermore, the dip can be used as a replacement for butter.
Guacamole History and How It Is Made
The history of guacamole (pronounced as guah-kah-moh-lee) can be traced back to the 13th century. Historians say the Aztecs invented the concoction. Before it became popular, the dip was originally made up of pure avocado and nothing else.
The Mesoamerican people liked guacamole because of its nutritional benefits and its alleged aphrodisiac effects. Eventually, the word spread and reached North America and Europe. Since then, people's interest in avocados has grown dramatically.
Some people tried to create a similar dish using different kinds of fruits, but they ended up disappointed because the taste fell short of their expectations.
Eventually, avocados were exported to the United States, and the guacamole's recipe evolved. Now, it includes onions, cilantro, lime, and garlic for an enhanced taste.
What are the 5 Surprising Health Benefits of Guacamole?
Guacamole is perfect for any occasion. Aside from the fact that it's extremely easy to make, it's also good for your body. Goodwill Car Donations shares these top five surprising health benefits of guacamole:
Improves skin health
Avocados are loaded with vitamins A, C, D, and E. The fruit helps maintain collagen in the skin and prevent conditions such as acne and psoriasis. It also helps prevent oxidative damage and makes you look young and vibrant.
Helps with heart health
Avocados are high in Vitamin C and folate, which help in preventing heart disease and significantly decrease blood pressure.
Helps with weight loss
The ingredients used to make guacamole are loaded with fiber, which is known to make a person feel full for a longer period of time. The healthy fats in avocado are also known as monosaturated fats, which help promote weight loss.
Helps control blood sugar
The fiber-content of avocado helps in regulating the body's sugar levels. Aside from that, lemon – another ingredient used in making guacamole – is rich in pectin, which is known to play an important role in the body's glucose regulation.
Reduces cancer risk
Oleic acid is another fatty acid that helps in reducing the inflammation in cells. Certain compounds are also present in guacamole, including those that destroy cancer cells.
Celebrate National Guacamole Day by Helping Others
Touching the lives of disadvantaged people has now been made easy by Goodwill Car Donations. Once you donate a vehicle to us, we'll turn it into a powerful tool that can transform the lives of those who are saddled with disabilities, lack of education, and other barriers to employment. We do this by auctioning off your donated vehicle and using the proceeds to support the critical mission-focused programs of the Goodwill organizations in your area. These nonprofits provide their beneficiaries with essential services such as skills and job training, career development and placement, scholarships, youth employment, livelihood, disability benefits support, and other community-building support services.
Aside from making a difference in the lives of the less fortunate people in your community, your vehicle donation will also entitle you to receive a top tax deduction in the next tax season. You can count on us to provide you with a quick and convenient towing of your vehicle, which won't cost you a single dime!
If you're ready to donate a vehicle now, all you have to do is fill out our online donation form here or give us a call at 866-233-8586. We accept almost all types of vehicles regardless of their age, mileage, and condition.
To know more about our vehicle donation program, feel free to check out our FAQs page. If you have questions, call us at our toll-free hotline or send us a message online.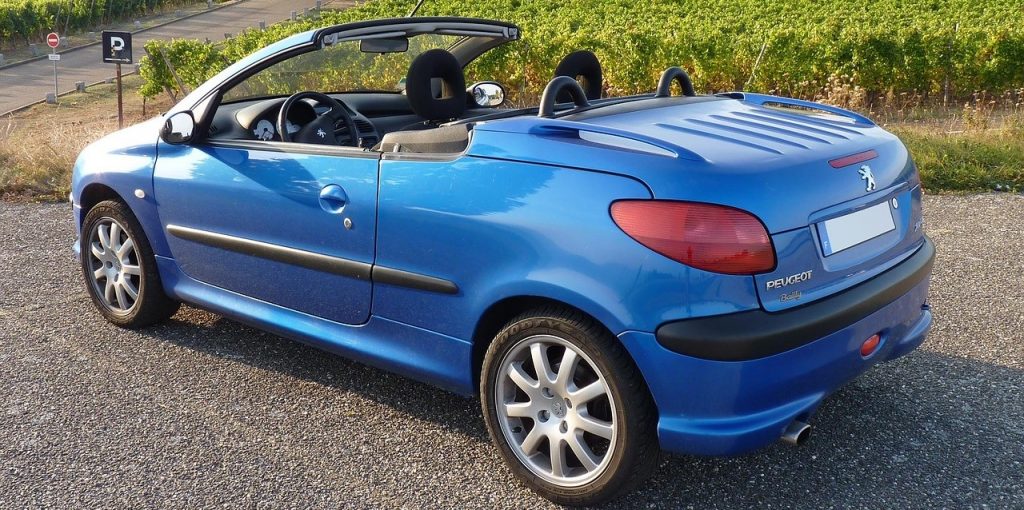 Make a Difference Now!
Are you ready to make a difference in the lives of disadvantaged folks? Call us at 866-233-8586 now and play the hero in your community with your car donation!