5 Hiking Destinations to Add to Your Bucket List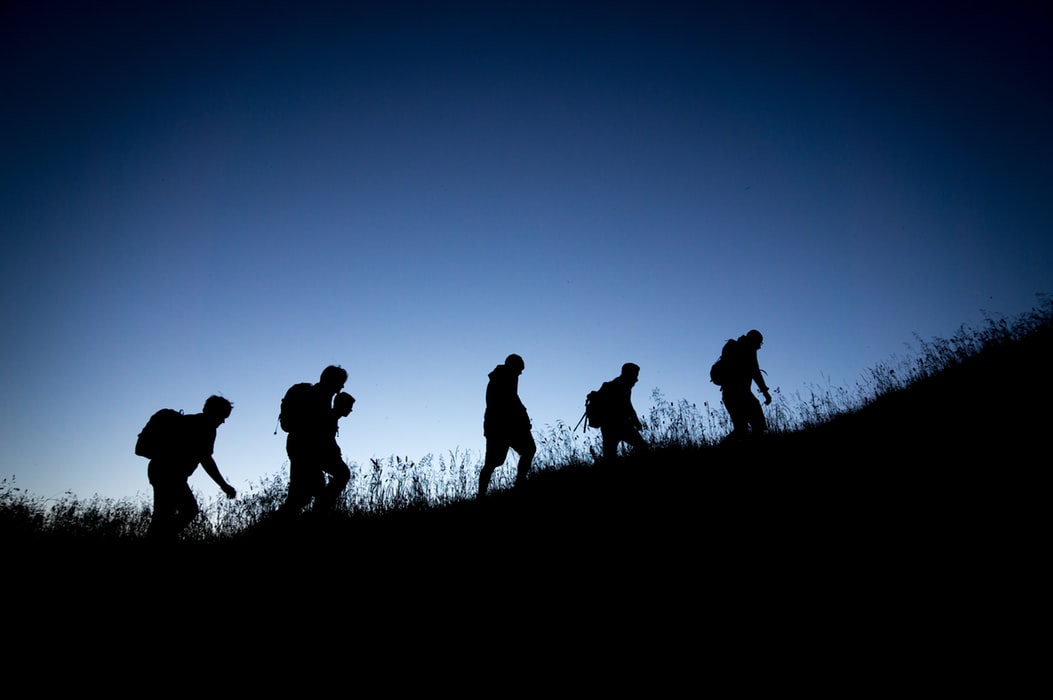 5 Hiking Destinations to Add to Your Bucket List
With summer just around the corner, most folks are getting ready to head out to places where nature still reigns supreme. Whether they take walks through gorgeous fields of vibrantly colored wildflowers or explore the hiking trails in the wilderness, it's always a great idea to breathe fresh air, and get a little bit of sun, exercise, and a whole lot of fun. If you're not a fan of hiking, biking, or any activity that lets you bask in the beauty of nature, the Great Outdoors Month of June is the best time to change your outlook.
Hiking is one of the most popular activities that people do during the summer season. It helps you stabilize your blood pressure, cholesterol levels, and blood sugar. It also helps you build muscle mass and prevent osteoporosis as you get older. What's more, research shows that hiking also has a significant impact on a person's mental health and overall well-being.
What Are the Top 5 Hiking Destinations to Add to Your Bucket List?
Whether you're a hiking enthusiast or you're still planning for your first-ever hiking adventure, you might want to check out our list of the top five hiking destinations that you should add to your bucket list.
Wonderland Trail to Camp Summerland and Lake in Washington
The Wonderland Trail to Camp Summerland and Lake is a popular trekking destination for Americans because it offers one of the most breathtaking views in the country once hikers reach the top of the trail. Another bonus is its location because it's close to Seattle. The hike can take about half a day to one whole day, depending on your pace.
The Grand Canyon in Arizona
Hiking through the heart of the Grand Canyon will surely give you sensory overload. As you hike through the rims of the trail, you'll get to experience Earth's history. Cap off your hike by spending a night at the famous Phantom Ranch located at the bottom of the canyon.
The Appalachian Trail
Filled with wilderness areas and sub-Appalachian ranges, it's not surprising why this hiking destination is a must for all hiking enthusiasts. It is considered as the melting pot of people of all ages, occupations, and races. Each year, only about 2,000 hikers manage to complete the six to seven-month hike along the Appalachian Trail, which is about 2,200 miles long extending between Springer Mountain in Georgia and Mount Katahdin in Maine.
Yosemite National Park
Since this park is one of the most popular trails to trek in America, you might meet a lot of trekkers on the way. But as you come to the end of the trail, you'll be rewarded with the best views of the stunning vistas of the park. You'll also get to witness a kaleidoscope of wildflowers and out-of-this-world rock formations. The park is located in the western Sierra Nevada of Central California and covers an area of 748,436 acres.
Glacier National Park
Considered as one of the bests by hiking experts, the Glacier National Park in northwestern Montana, on the Canada–U.S. border, offers around 700 miles of trails for trekkers to choose from. The area measuring over 1 million acres is filled with wilderness and freshwater streams and is home to many wild animals, including bears. Before starting your hike, be sure to plan your trail first at a ranger or visitor center.
Donate Your Extra Vehicle to Help Your Community
The Great Outdoors Month isn't only the perfect time to explore the beauty of the natural parks in our country, but it's also a great time to make a powerful contribution to your community. By donating a vehicle you no longer need to Goodwill Car Donations, you'll bring life-changing benefits to the disabled and other disadvantaged people in your community. We will sell your old beater through auction and use the proceeds to support the community-based programs and services of the Goodwill organizations in your local area.
These IRS-certified 501(c)3 nonprofit organizations provide the less fortunate residents of your community with opportunities to harness their full potential and become self-reliant. Goodwill will help them achieve this objective through the job training, employment and learning opportunities, livelihood assistance, and other critical community-building support services it provides.
Goodwill donors don't have to pay for the towing of their vehicles. They'll also get a chance to receive maximum tax deductions in the next tax season.
We accept nearly all vehicle types, including those that are no longer working.
You can learn more about how everything works in our vehicle donation program by checking out our FAQs page. If you have questions, call us at 866-233-8586 or leave us a message here.
Donate Your Clunker Today!

Are you ready to be a blessing to the disadvantaged members of your community? Call us at 866-233-8586 or fill out our online donation form to begin changing lives for the better with your vehicle donation today!