5 Best Jobs for People in Wheelchairs
Handicapped? You Can Defy Your Limitations and Break Barriers
A lot of people look at those in wheelchairs as being fragile or with limited abilities. This is far from the truth. While your life does change when you lose a leg, it shouldn't mean that you've become less of a human being.
The negative stereotype of people in wheelchairs has long been proven to be inaccurate and defied numerous times by amazing individuals. Ever heard of Stephen Hawking? Paralyzed for over 30 years and confined to a wheelchair, he showed that he could be capable of doing amazing things, like changing our view of physics and helping us understand our universe better. Individuals like Hawking prove that the only limits humans have are the ones they set for themselves.
One awesome thing about our world today is that technology has become a major factor in how it runs. For instance, technology has led to innovations in workplaces to make them more accommodating for those who use wheelchairs. Moreover, there are great careers out there that are available to everyone, handicapped or not.
While we can't deny that there are challenges to life in a wheelchair, our society has progressed to a point that opportunities are now available no matter what one's challenges are. This would have been hard to imagine 30 or 50 years ago when mobility impairments meant that you'd be stuck to an unproductive life at home, just wasting your days away.
Career Prospects for People Using Wheelchairs
Today's employers are required to provide modifications to their office environments to allow disabled workers to do their jobs with ease. As such, people using wheelchairs now have more opportunities to become productive members of society.
In almost any industry, there are now roles that can be performed by people in wheelchairs just as effectively (or perhaps even better) than those who don't use those devices.
Goodwill Car Donations has listed the five best jobs that those using wheelchairs can pursue:
Programmer
Technology is at the core of our society, which is why tech jobs are always in demand. Programmers are highly sought after, with new websites and programs needing to be built every day. You don't even need a formal education to learn the basics of programming. Numerous websites offer tutorials on how to start coding.
Accountant
Keeping ledgers straight and the numbers accurate, accountants are always needed by businesses. They do require a degree though and for graduates to pass a board exam for certification. For people who love numbers, this job is well worth the effort.
Graphic Designer/Animator
Creativity is key for those looking to pursue a career in graphic design. Limited only by your imagination, you get to help companies market their products or advertise stuff through your art. Just like learning how to code, working as a graphic designer or animator requires little to no schooling.
Translator
This job is perfect for individuals who can speak or write a second language. Translators help bridge communication gaps and help people understand each other better. The compensation for this job is fairly high, especially if you're fluent in multiple languages.
Life Coach/Counselor
Do you enjoy working with people? Then perhaps being a counselor or a life coach is for you. This is a career for individuals who like listening to and helping other people facing difficult situations in life. They're needed in different sectors such as hospitals (this may need certifications or degrees though), private practices, and private companies.
You Can Help These Folks Rise Above Poverty
Being handicapped should not limit a person's potential. The same is true for people burdened with other disadvantages such as lack of education, job experience, or essential skills and other personal hindrances such as having prison records. Through work and learning, these folks can still rise above poverty.
You can help make that happen when you donate any vehicle you no longer use or need to us here at Goodwill Car Donations. We will auction off your donation and use the proceeds to help finance the community-based programs and services being delivered by the Goodwill organizations serving your local area. These IRS-certified 501(c)(3) nonprofits provide disadvantaged individuals with job training and employment opportunities, scholarships, livelihood assistance, disability benefits, and other critical community-building support services.
You'll also benefit from your charitable contribution since this will entitle you to receive the maximum tax deduction in the next tax season. Plus, we'll provide you with our free pickup and towing service at your convenience.
Best of all, you'll find unsurpassed satisfaction in doing something that will benefit your whole community when previously idle residents attain financial stability and live productive and fulfilling lives.
We accept nearly all vehicle types, even those that are no longer working properly.
For information about our vehicle donation process and other details, feel free to check out our FAQs page. If you have questions and concerns, call us at 866-233-8586 or contact us here.
Give Your Old Car a New and Worthy Purpose Today!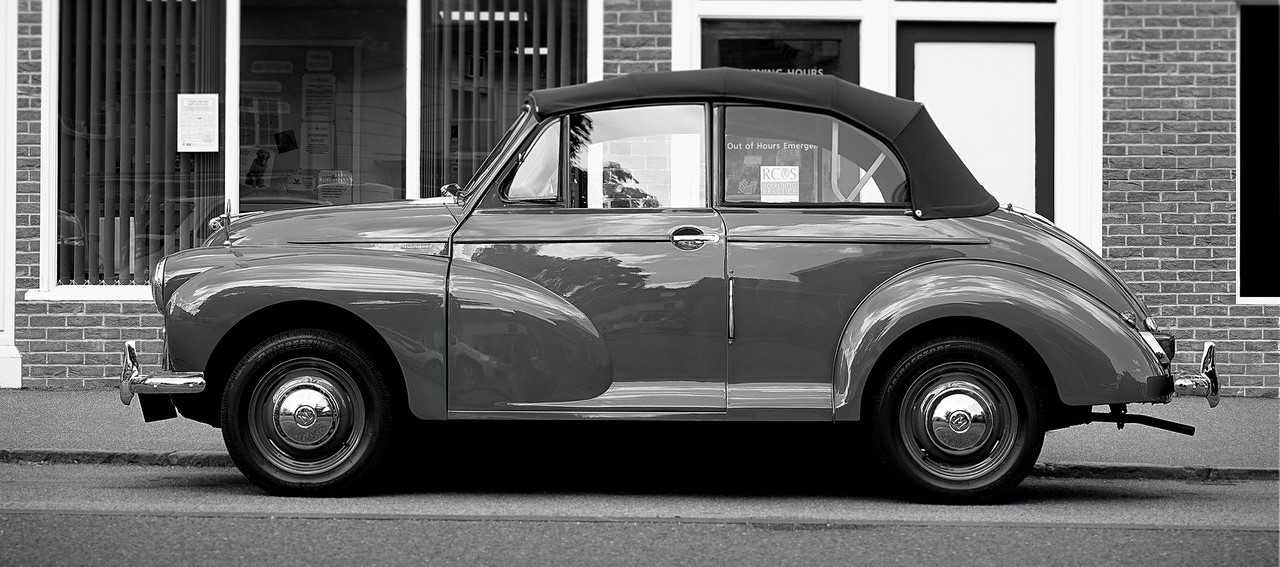 Do you have an old car that's just collecting dust in your backyard or garage? You can give that clunker a new and worthy purpose by donating it to Goodwill Car Donations. We will use it to uplift the lives of the disadvantaged people living in your community. Call us at 866-233-8586 or fill out our online donation form now!