4 Steps To Write a Great Cover Letter

4 Steps to Write a Great Cover Letter
Are you fresh out of college? If you are, you've probably written at least one cover letter.
However, in case you're still clueless about it, a cover letter is a major part of your job application because it's your chance to convince hiring managers that you're worth considering. Although it follows a more conversational format about you and what you can offer, it should also perfectly complement your résumé.
Anyone who's serious about landing that dream job will need to know how to write the perfect cover letter that says they're going to perform insanely well in it, they're incredibly easy to train and get along with, and that they're going to undoubtedly fit right in.
What are the 4 Steps to Write a Great Cover Letter?
Before you get overwhelmed by the cover letter samples that you can find online, know that Goodwill Car Donations can help you craft a winning cover letter that could make a hiring manager's day. To pull off something that conveys passion and talent, check out these four steps to write a great cover letter.
STEP 1: Address it to the right person.
Find the name of the person to whom you should address your cover letter by searching for it online. You can check if the company has a profile on LinkedIn where you can find the names of its employees and officials. Avoid choosing a random individual. Instead, find someone from Human Resources or a higher-up within the department that you're applying to. If you can't find any name online, you can write "Dear employer" or "To whom it may concern."
STEP 2: Match your qualifications to the job listing.
You'll have to go over the job listing and carefully analyze it so that you'll be able to see where your experience best matches up. Next, provide compelling anecdotes or specific examples about your experience that best relates to the position's most significant points. Make sure that you aim for at least half of what is required by the company.
STEP 3: Rewrite the letter extensively if you are using a template.
If you are using a template for your cover letter, make sure you rewrite it extensively so as not to give the impression to the hiring manager that you are sending the same letter to other companies. Your cover letter should not be more than one page. Save the letter as a PDF file to retain its formatting when it's opened.
STEP 4: Check for mistakes.
Thoroughly proofread — or ask somebody to proofread — your letter to check for any typos, grammatical mistakes, and other errors, including any factual discrepancies between your cover letter and your résumé. For instance, make sure all your dates and job titles match up.
Tired of Keeping an Unwanted Vehicle?
If you are seriously thinking about getting rid of your old vehicle for good, consider donating it to Goodwill Car Donations. It's the best way to do a good deed while you part ways with a clunker.
We will auction off your donated vehicle and use the proceeds to help provide the funds that are needed to support the programs of the Goodwill organizations nearest you. These organizations offer educational and employment services to the disabled and other disadvantaged individuals in your community.
Our donation process is extremely easy. After filling out and submitting our simple online donation form, which you can find on this page, one of our representatives will call you back to arrange for the free pickup and towing of your vehicle. You can also call us at 866-233-8586 to begin your vehicle donation process.
Once your vehicle is in our hands, we'll put it on the auction block. After your vehicle is sold, we'll mail to you your 100% tax-deductible sales receipt. This document will entitle you to receive the highest possible tax deduction based on the selling price or value of your vehicle. You can claim the tax write-off in the next tax season.
To know more about Goodwill Car Donations, our donation process, the types of vehicles you can donate, and other important details, check out our FAQs page. For inquiries, give us a call at 866-233-8586 or send us a message online.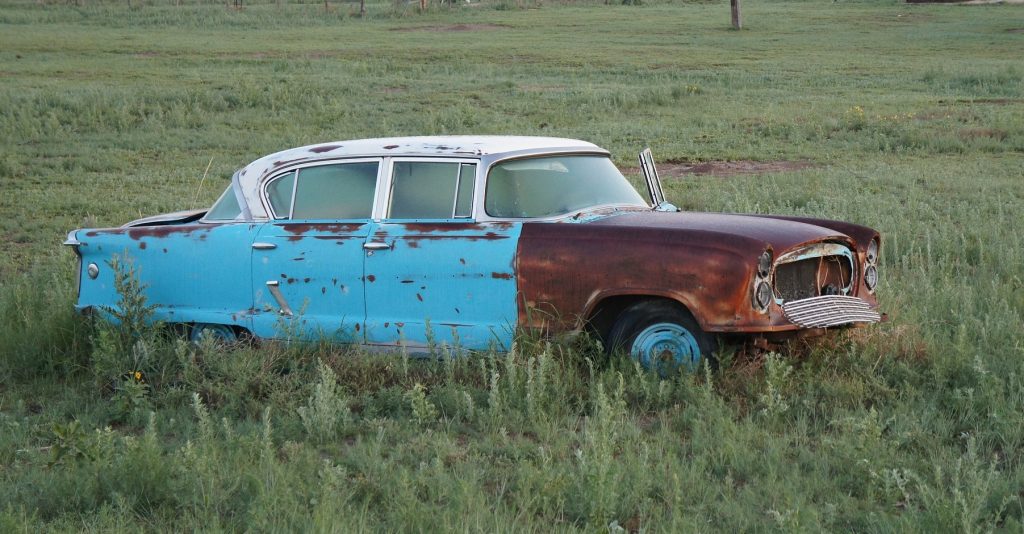 Your Ultimate Win-Win Option
Donating a vehicle is the ultimate win-win option for you since you'd be helping the needy residents of your community and yourself as well. Ring us up at 866-233-8586 and donate your car today to transform lives!