3 Ways to Celebrate U.S. Coast Guard Day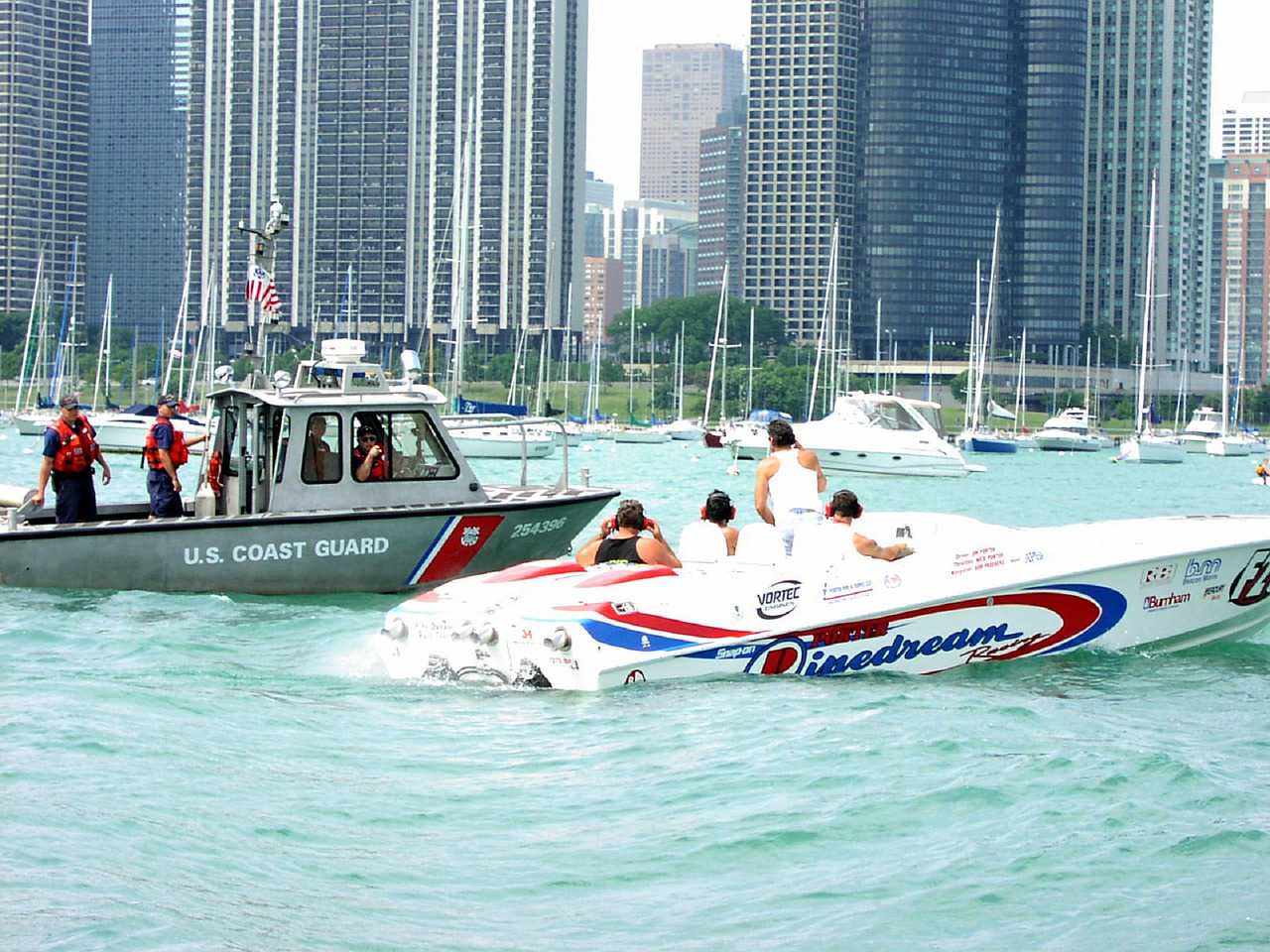 On August 4th, Celebrate the Heroism of the Brave Men and Women of the Service
The United States Coast Guard commemorates its foundation and celebrates its accomplishments on August 4th of each year. The U.S. Coast Guard Day is an event celebrated among active and reserve officers of the USCG, as well as their civilian employees, retirees, and members of the Coast Guard Auxiliary.
The celebration highlights the Coast Guard's contributions to the armed service and pays tribute to the extraordinary men and women of the service who performed above and beyond their call of duty.
Apart from U.S. Coast Guard Day on August 4th, the Coast Guard also participates in Armed Forces Day (every third Saturday in May) and Armed Forces Week (the week leading up to Armed Forces Day) in its capacity as a branch of the U.S. Armed Forces.
Top Trivia about the USCG
With its 230 years of service, the USCG has amassed a boatload of interesting trivia. Here are just a few of them:
S. Coast Guard officers and personnel serve in various capacities. These include port and waterway security, drug interdiction, aids to navigation, search and rescue, living marine resources, marine safety, defense readiness, migrant interdiction, marine environmental protection, ice operations, and law enforcement.
The USCG was established on August 4, 1790, after Congress commissioned the construction of 10 ships to prevent smuggling and enforce federal tariffs.
Two flags represent the USCG — one bearing the Coast Guard standard and another with the Coast Guard insignia.
More than half of applicants who try out as Coast Guard rescue swimmers fail because of stringent USCG standards.
The Coast Guard has fought in 17 wars and conflicts since its establishment in 1790.
"Semper Paratus" is the Coast Guard motto. This is a Latin term that translates to "always ready."
At the height of Hurricane Katrina, the U.S. Coast Guard saved over 33,500 lives.
The 3 Ways to Celebrate U.S. Coast Guard Day
National Coast Guard Day has always been a low-key event. Nevertheless, you can celebrate the event by honoring the brave men and women of our Coast Guard. Here are some ways to celebrate the occasion.
Make noise on social media.
Get your friends involved and research the accomplishments of the U.S. Coast Guard. Share these on social media and use hashtags like #NationalCoastGuardDay to create awareness and get more people involved in the campaign.
Create an event.
If you know of any Coast Guard officer, you can invite them to serve as a speaker to talk about the role of the USCG in national security. Encourage them to speak about the service's lesser-known functions to create more awareness about this branch of the military and its role in our nation.
Send your love.
If you live in a community that's near a U.S. Coast Guard base, you can get your neighbors to actively participate in a baking drive so you can send cookies and other treats to the officers stationed in the base. You can also get the kids in your community involved by having them make cards to greet the hardworking members of the U.S. Coast Guard.
Here's a Way to Support the Disadvantaged Members of Your Community
As you find ways to pay tribute to the men and women of the U.S. Coast Guard, you may also want to find ways to support the disabled and other disadvantaged members of your community who badly need help.
For example, if you have an old and unwanted car, you consider turning that over to us at Goodwill Car Donations. Such a charitable contribution will go a long way in uplifting the lives of the disadvantaged members of your community.
We will sell your vehicle through auction and use the proceeds to support the community-based programs and services of the Goodwill organizations serving your area. These IRS-certified 501(c)3 nonprofits provide disadvantaged individuals with job and skills training, career opportunities, vocational and educational services, internship programs, financial support, disability benefits, and other critical community-building support services.
Thus, with your help, your less fortunate neighbors can achieve economic independence and a better quality of life.
Donating to us means having your unwanted vehicle hauled away for free while entitling you to receive a maximum tax deduction in the next tax season.
We accept nearly all vehicle types, even those that are no longer working.
For more information about our vehicle donation program, feel free to check out our FAQs page. If you have questions, call us at 866-233-8586 or leave us a message here.
Take Action Today!

If you've decided to take action and help the disadvantaged members of your community, give us a call at 866-233-8586 or fill out our online donation form to get started with your car donation now!