3 Fun Ways to Celebrate National Golf Month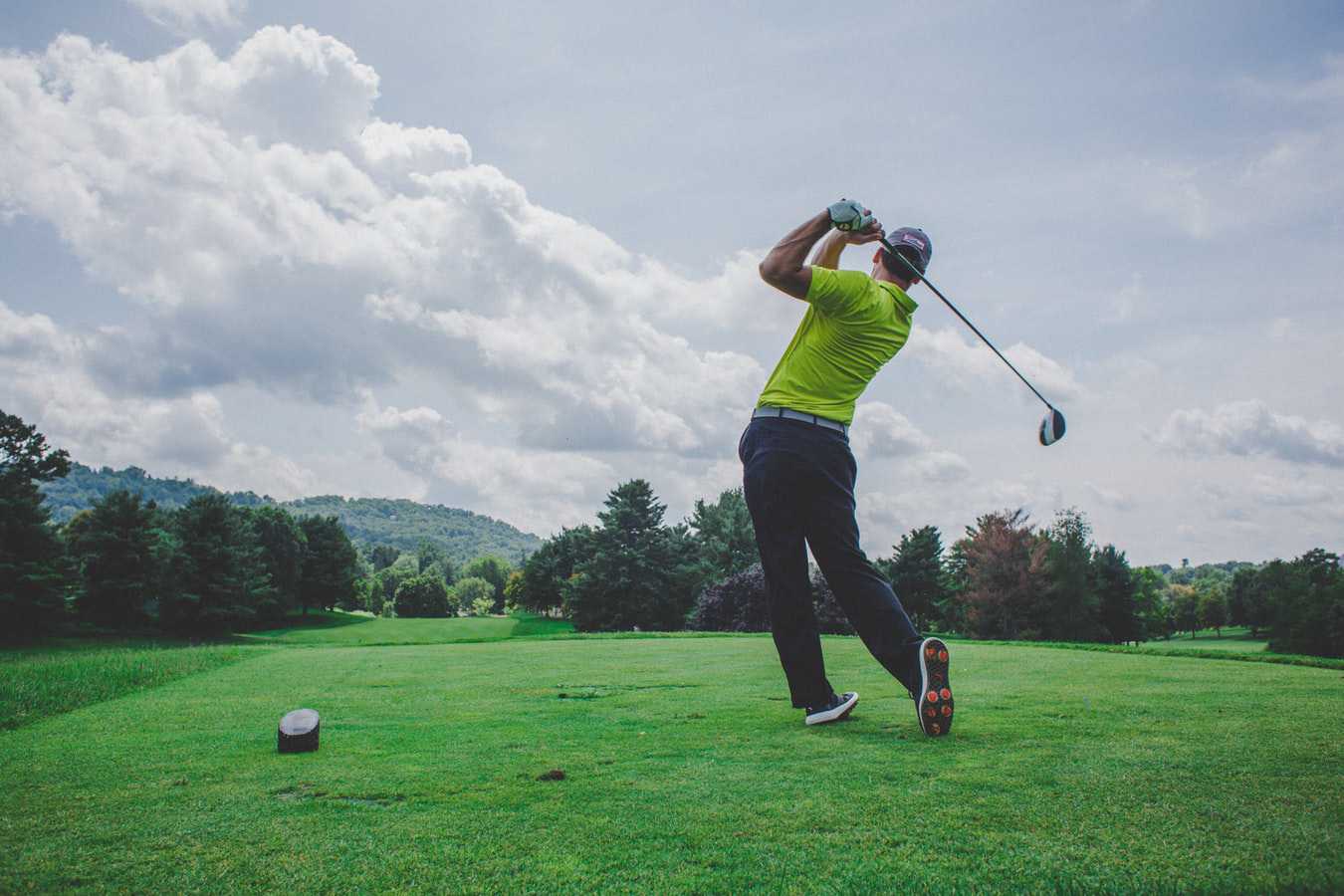 3 Fun Ways to Celebrate National Golf Month
It's that time of the year again for golf enthusiasts. August is National Golf Month!
Get your golf bags, clean those classic irons, and show your love for the sport by playing the game and helping someone develop a passion for the sport as well.
It was in 1993 when the Professional Golfers' Association of America (PGA) founded National Golf Month to promote the sport as a family activity that appeals to all ages, genders, and skill levels.
Whether you're a golf beginner or pro, you will find many opportunities that will encourage you to develop an interest in the sport this August. During National Golf Month, driving ranges and golf courses offer various discounts, allowing you to practice your swing as long as you want.
Fun Facts about Golf
Here are some interesting facts about the sport that's been around for centuries.
The game of golf is believed to have originated in 15th century Scotland. However, a similar game was developed in China as far back as 943 A.D.
Golf was coined from the Dutch word "kolf" or "kolve," which refers to a club. It evolved into golf because the Scots pronounced the word as "golve," "gowl," or "gouf."
Because of the popularity of miniature golf, there are 7,500 to 10,000 existing mini-golf courses in the U.S., according to Miniature Golf Association United States. These include modular and design courses.
Astronaut Alan Shepard from the space crew of Apollo 14 "played" golf on the moon by hitting a ball with a six-iron.
Walter Hagen was known as the first professional golfer. He became a pro in the 1920s and earned a living by teaching golf.
Golf legend Jack Nicklaus' first check on the PGA tour in 1962 amounted to $33.33 at the LA Open. He also became the oldest player to win the Masters.
Tiger Woods hit his first hole in one when he was just eight years old. He was the youngest winner of the Masters at age 21.
The first golf club to open in the United States was the Chicago Golf Club in 1893.
The original golf balls were made of thin leather and stuffed with feathers.
Shadow Creek Golf Course in Las Vegas is the most expensive public course in the U.S. You pay $500 for an 18-hole round.
3 Exciting Ways to Celebrate National Golf Month

There are many great ways to celebrate National Golf Month. Here are three ways to get more excited about it.
Mentor another player.
There is no better way to celebrate your beloved sport than to get more people interested in it. Teach the basics to a younger player and help them develop their technique to excel in the sport. Be patient when they don't get the grip on their first try. With some practice, you might have a future golf buddy.
Tee up.
National Golf Month is the perfect excuse to find time to play. Get your buddies on board. Take advantage of National Golf Month promos and set up an appointment at your favorite golf course. Reminisce about your old games and try to beat your record with your new attempts.
Trend it.
If you are looking for venues to share your enthusiasm for golf, posting photos and videos about the sport on social media is an excellent way to pay homage to the game you love. Share your classic photos as you wield your golf iron. Post videos of your best shot. Use hashtags like #NationalGolfMonth or start a 30-day trending challenge. Be creative.
Give Your Old Golf Cart a New Home and Purpose

National Golf Month this August is one of the best times to spread the joy and the love of the sport to others.
Apart from teaching golf to others, you can also express your love for the game by donating a related item to support a worthy cause.
If you have an old golf cart that you're not using anymore, you can give it a new home and purpose by donating it to us at Goodwill Car Donations. You can also hand over to us any other types of vehicles that you no longer need.
We will sell your donation through an auction and use the proceeds to support the vital community-based programs and services of the Goodwill organizations serving your area. These IRS-certified 501(c)3 nonprofits cater to disabled and other disadvantaged individuals, offering them job and skills training, career opportunities, vocational and educational services, internship programs, financial support, disability benefits, and other critical community-building support services.
Making a Goodwill donation will take just a few minutes of your time, and you don't have to leave your home at any point in the process. All you have to do is contact us. We'll handle everything else from that point on, including picking up and towing your vehicle at absolutely no cost to you.
Your charitable contribution will also make you eligible to receive a hefty tax deduction in the next tax season.
You can donate almost any type of vehicle even if it's no longer working properly.
For information about our vehicle donation process and other important details, feel free to check out our FAQs page. If you have questions, call us at 866-233-8586 or leave us a message here.
Be a Local Hero with Your Goodwill Donation
You can become a source of many great opportunities for attaining financial stability for the disadvantaged people in your community who are in desperate need of support. Call Goodwill Car Donations at 866-233-8586 or fill out our online donation form to get started with your vehicle donation now!