3 Fun Activities to Do When Going Summer Camping
Here's How to Make Your Summer Getaway a Success
Going summer camping is a great way to escape momentarily from the everyday hustle and bustle of our busy lives.
For kids, it can be one of the best experiences that they can have. Growing up surrounded by high-tech gadgets, today's kids have faces that are almost always stuck to the screens of their devices and gadgets. From their mobile phones to their gaming consoles, their way of having fun is far different from the experiences of their parents in their childhood years.
Let your kids spend some time away from technology and let them have fun outdoors by having them join a summer camp.
It's not just for your kids; you could probably use the break yourself! Use summer camping to spend some time away from the daily grind of work and responsibilities. Who wouldn't want to get some much-needed stress release surrounded by beautiful nature?
Don't plot those vacation days just yet though. Before you enjoy nature, make sure you did your homework. Plan a summer camping trip that's ideal for everyone and not just you. If there is more than one working adult in the family, make sure to coordinate and discuss with them the ideal dates for the trip. There are also other factors to consider such as which campground you'll be staying at, activities that everyone will enjoy, or even if you'll be using a tent or an RV.
Spend some time planning the trip first. This way, you'll find summer camping far more enjoyable than just winging it!
3 Summer Camping Activities Everyone Will Love
One thing to always keep in mind is that you don't need to bust your bank account just to enjoy your summer camping trip. Keeping summer boredom at bay can be as easy (not to mention inexpensive) as planning activities that everyone is sure to enjoy. The key ingredient in making your summer camp a success is for everyone to have a boatload of fun!
Take a look at the fun activities you can do at summer camp. These aren't just for kids, so grown-ups should better be ready to join in!
Nature Scavenger Hunt
Make a scavenger list that is nature-themed. Think of flowers, trees, even bugs! This game is a great way to get everyone moving and exploring. It'll also let them appreciate nature and all its wonders up close. Everyone should take pictures of the items on the list or else they won't count and you can't tick them off! If there are many participants, split them into groups. Have at least one adult grouped with the kids to make sure someone keeps an eye out for their safety.
Dodgeball
This is a classic game that everyone ought to be familiar with. Split everyone into two groups and find a ball that isn't too hard (like a softball or a sponge ball). Add an extra twist to the game by having fun penalties for the losing group, such as having them dodge water-filled balloons! This kind of dodgeball is a ton of fun to play especially during a hot summer day.
Hide and Seek
Hide and Seek is way more challenging when played outdoors. Make sure to set boundaries so that no one strays too far from the group. If there are younger kids, it's probably best that they hide with a grownup, so they can still join in while remaining safe. This activity is best played during the day. It shouldn't be played at night as someone might accidentally get lost.
No Time for Camping Trips for These Families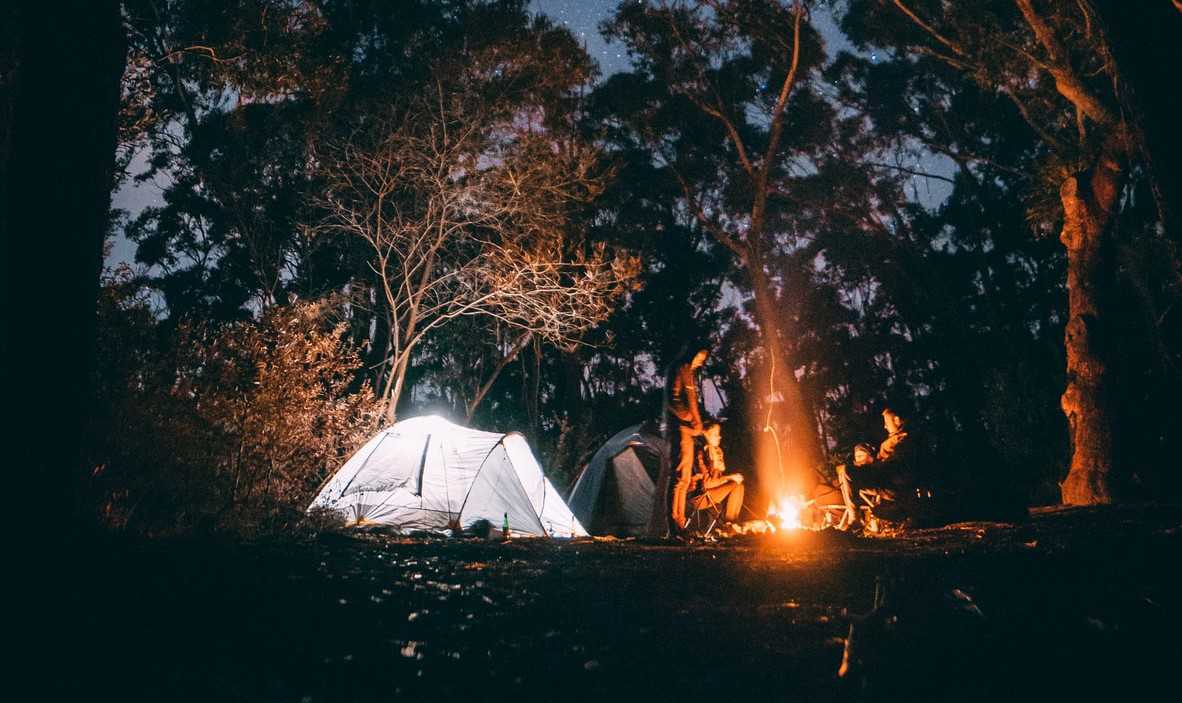 Some people would love to be in your shoes. While you're worrying about how to make your summer camp an enjoyable vacation for everyone, the impoverished people in your area worry about where they're going to get the money to buy food or medicine for their medical condition. It's heartbreaking to realize just how many families and individuals in our communities are living miserable lives because they're burdened with disabilities, lack of education, and other disadvantages that prevent them from having decent and stable jobs and gaining financial stability.
The good news is that you can easily do something that can uplift the lives of your less fortunate neighbors. All you have to do is to enlist with us at Goodwill Car Donations as a vehicle donor.
When you hand over your unwanted car to us, we'll use it to fund the community-based development programs of the Goodwill organizations serving your area. These nonprofits provide deserving individuals with job training, employment opportunities, scholarships, livelihood assistance, disability benefits, and other critical community-building support services.
It's so easy to become a Goodwill vehicle donor. All you have to do is contact us. You don't even have to step outside your home to donate.
Moreover, you won't leave empty-handed after making your donation. Huge rewards are in store for you when you decide to partner with us at Goodwill Car Donations. These include a towing service that you won't have to pay for, a paperwork-free donation process, and a top tax deduction that you can claim in the next tax season.
We accept almost all vehicle types, including those that won't start or run anymore.
Find out more about us at Goodwill Car Donations by visiting our FAQs page. For any other questions or concerns, you can call us via our toll-free line at 866-233-8586 or leave a message online.
Help Build a Bridge to a Better Future for the Needy
Work with us at Goodwill Car Donations and let's use your unwanted car to help transform lives. Your car donation can do so much for your needy neighbors, helping them secure jobs and live productive and fulfilling lives. Call us at 866-233-8586 or fill out our online donation form today!